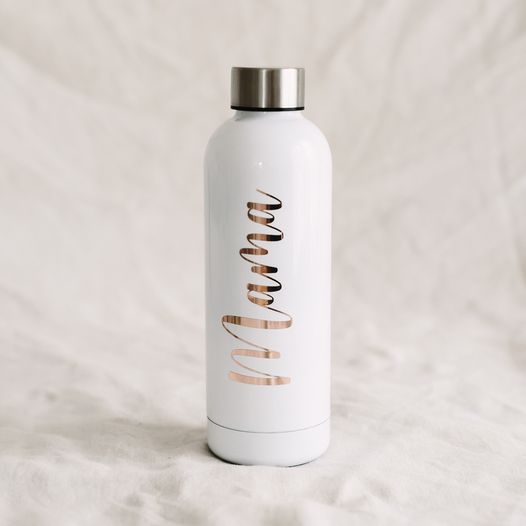 Introducing Our "Mama" Stainless Steel Drink Bottle.
Pregnancy is one of the most nutritionally demanding stages of life for a woman and this is why we decided it was essential to add this drink bottle to our First Trimester Gift Box.
Hydration is crucial for many reasons, to regulate body temperature, prevent infections, deliver nutrients to the cells and keep organs functioning. Keeping hydrated can also decrease the effects of nausea in pregnancy.
Designed in New Zealand by another fellow Mama in business!:)
Posted: Wednesday 22 June 2022