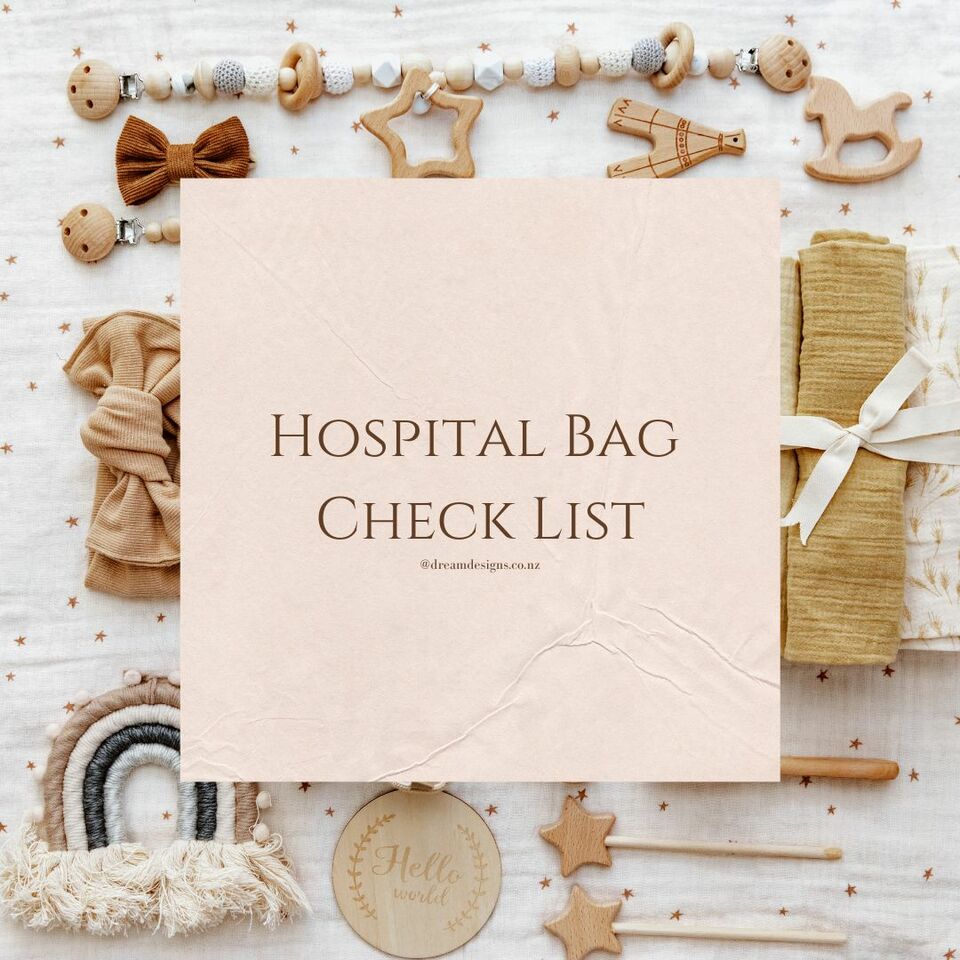 It's a good idea to have your hospital bag packed at the beginning of the third trimester. Even though the majority of pregnancies will reach full term some women can have a birth earlier than this so it's good to be prepared.
Items for Mum:
Clothing: Loose pants, comfortable tops such as button up shirts, maternity feeding tops, fitted bras, underwear (consider high wasted underwear if having a Caesarean section as this is the best for the seam of the undies to sit above the incision line)
Jandals/Thongs to use in the shower
Phone charger cord (the longer the better).
Snacks for eating during labour and for postnatal after baby is born
Toiletries, tooth brush, toothpaste, deodorant, soap, hair ties, shampoo/conditioner, face wash
Maternity pads
Pyjamas and a dressing gown
Slippers/shoes that are easy to slip on
Nursing Pads
Nipple Balm
Water Bottle
Portable speaker for labour
Lip balm
For your birth partner: A change of clothes, toiletries, pyjamas, snacks and drink bottle
Optional:
Heat pack (This can come in handy during the postnatal stay as its not generally recommended when your in labour due to burns risk)
Feeding pillow
Items For Baby:
Newborn babies are not good at regulating their temperature so it is a good idea to pack lot clothing for layering as the temperature changes from day to night and for when you're leaving hospital. Also, in the early days baby's can to spill a lot so having multiple changes of clothes comes in handy. Breathable fabrics such as cotton or merino wool are best. For easy packing you can also use hospital bag organisers which are labelled individual bags to put baby items in to help you find what you need.
4 x long sleeve all in one suits
4-6 x singlets (cotton and merino)
Woolen cardigan and hat
2 x pairs of socks
2-3 Swaddles
1-2 Warm blankets
Baby car capsule
1 x pack Nappies (most hospitals will provide some nappies)
Wipes (best to go for a fragrance free wipe as baby's skin is sensitive)
Flannels/Face wash cloths
Coming home outfit
Baby on board sticker for the car
Posted: Thursday 20 July 2023